Description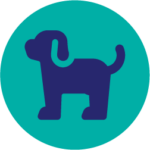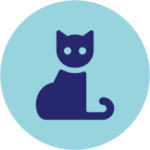 Designed for dogs & cats.
Zonulin & Antigliadin-IgA
A strong intestinal lining is associated with better health
Identify the health of your pet's intestinal lining and reactions to gluten.
Fecal zonulin is a clinically useful marker of intestinal permeability or "leaky gut." This means that the intestinal lining isn't tight and is allowing digestive components to cross through when they shouldn't. Elevated levels indicate that the intestinal lining may not be functioning properly which can be due to increased food sensitivities — such as a reaction to gluten.
Antigliadin IgA (Immunoglobulin A) are antibodies that detect a reaction to gluten. Gliadin is a component of gluten. A high level may identify an immune reaction to gluten in pet foods or snacks, often referred to as gluten sensitivity. A stool test is not able to diagnose celiac disease.