Description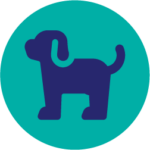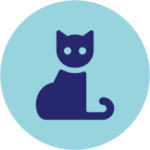 Designed for dogs & cats.
Did you know over half of vet visits are because our fur babies have tummy troubles? And these issues aren't always easy to diagnose or treat. Symptoms to watch out for include:
Diarrhea or constipation
Vomiting
Itching or scratching
Hair, skin, or coat problems
Behavior changes
Weight loss
These problems can really put a damper on your pet's day. That's why we created the Basic Gut Check at-home stool test. It's like a secret weapon for vets and pet parents, giving us the upper paw by spotting potential issues before they turn into serious conditions.
Do you want to make sure they live the healthiest, happiest life possible?
Then you're gonna love our Basic Gut Health test. Here's why:
Peace of Mind: Imagine knowing you're doing everything you can for your pet's health. Now that's priceless.
Stronger Immune System: A large part of your pet's immune system lives in their gut. A healthy gut equals a stronger, healthier pet.
Fewer Tummy Troubles: A balanced gut means fewer upset tummies, bloating, and allergies for your pet.
Custom Health Plan: Every pet is unique. This test helps you cater to their diet and care, based on their gut health.
Early Problem Detection: It's always better to catch issues early. With this test, you can take action before minor issues become big problems.
Our at-home kit makes it easy. You collect a stool sample, send it back, and we'll give you the results online with some personalized tips for your pet. So why wait for issues to show up? Be one step ahead with your pet's health. Get our Basic Gut Health test today and unlock the secrets to a healthier, happier life for your fur-ever friend!