Description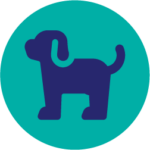 Designed just for for dogs.
Ever wondered if your furry friend is really benefiting from their diet, supplements, or treats? You're spending good money on them, but are they digesting it all properly? There's only one way to know: Don't guess, TEST it out with our Digestion & Detox test.
Remember, when your pet digests better, they absorb nutrients better. This test is especially important if your pet struggles with:
Weight Loss
Poor Gut Microbiome
Vomiting
Our Digestion & Detox test helps you understand if your pet's digestion is working as it should be for their overall health. You'll receive personalized recommendations like potential food changes, suitable supplements, and lifestyle tweaks that can help your beloved pet on their journey to wellness. After all, we all want our pets living their best lives, right?