Description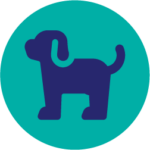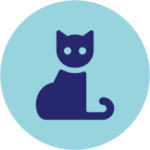 Designed for dogs & cats.
Calprotectin & Secretory IgA
Identify and calm increased inflammation
Gut disorders are common in dogs and are often related to intestinal inflammation. Calprotectin is a protein found in white blood cells. High levels of calprotectin found in the intestinal tract can indicate inflammation and has been suggested as a marker of chronic inflammatory enteropathies (CIE) in dogs. Levels may be responsive to anti-inflammatory treatments, such as anti-inflammatory supplements or food.
Secretory IgA is the most abundant class of antibody within the gut and is considered the first line of defense, ensuring immune protection. High levels may indicate an immune response to parasites or certain food sensitivities. Low levels may identify an impaired immune response or low levels of gut bacteria.